The app launch received local TV news attention, and a number of new app installs. Ratings are all over the place, but seem to be dependent up technological issues. People who can install and use the app love it, but a number of people are unable to get it to work. I don't know who developed the app, but based on responses - seems like the AP team is actively working on resolving those bugs. The executive sponsor, Anthony Oni was promoted to a VP at the parent company, Southern Company, and the 'Smart Neighborhood' program began deploying their own mobile apps. I'm proud of this team.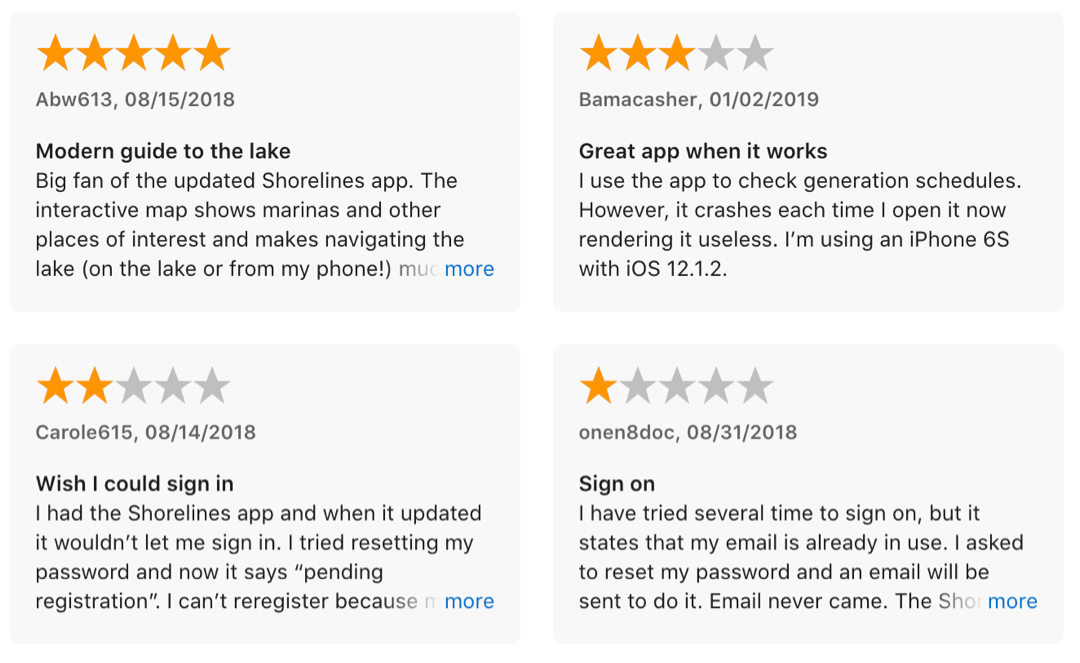 "Absolutely fantastic job!"
Anthony Oni
VP
Southern Company
Headline story in local TV news. =)
I left the Alabama Power team with a few resources to help them progress forward, including concepts for how they might apply machine learning or artificial intelligence with their data in meaningful ways, and a context map for how I structure and plan out a product. Hopefully these tools are helping them plan out what's next.